Advice from our alumni: How to become a winemaker
According to the Wine Institute, wine consumption in the U.S. has consistently increased year-over-year since 1934. Even during the pandemic, wine consumption continued to inch forward with sparkling wines and rosés leading the way, reminding us that there will forever be a market for wine.
If you've been dreaming of a career in the wine industry, consider this advice from our alumni. Whether they were fulfilling a lifelong dream in retirement or changing careers, they all shared a passion for winemaking and the drive to pursue their dreams. And you can, too. See what they had to say about their journey and how the Winemaking Certificate Program helped them get there.
On the challenges of entering the wine industry
Building your brand in a sea of competition may arguably be one of the biggest hurdles you'll need to overcome to succeed in the wine industry.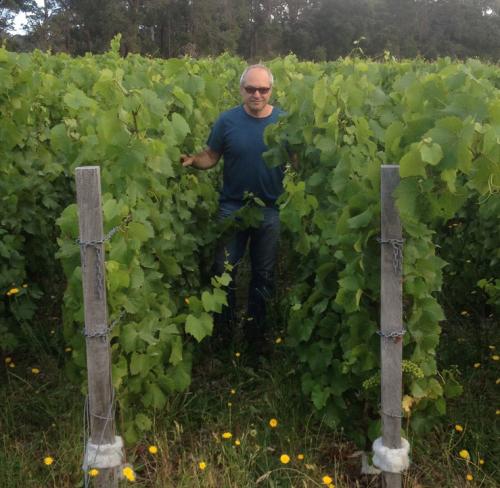 "Getting people to try our wine for the first time, getting the repeat customer who can become the advocate, and finding a balance of what your wine is worth, what consumers will pay and being able to position it from a price-value perspective, that's the hardest part," said Michael Budd, co-owner/winemaker, Dracaena Wines, California.
Knowing someone in the industry can help you get started.
"Most people who enter the industry intern or volunteer first, before they start on their own," said Deb Crosby, winemaker, Haehlstorm Vineyard, Washington. "It's a hard industry to break into, so having a connection—someone who knows the ropes and can help you navigate the industry—is good," echoed Kim Hartleroad, owner/winemaker of Blue Cape Cellars in California.
On choosing the Winemaking Certificate Program at UC Davis
Taking the leap to become a winemaker is a big commitment, so choosing the right training program is key.
"I needed an online program and had heard people in the industry talking about UC Davis," said Audrey Cross, owner/winemaker of Villa Milagro Vineyards in New Jersey. "There's nothing out there like this certificate program, which is essential for people like me who already have a career or kids," said Cross.
"It's a tremendous program. I feel like I'm part of a community and what a privilege to have been able to do the program online. I have unreserved praise for UC Davis. Even though I've never actually been there, I feel like it's my school," Will Berliner, vigneron, Cloudburst Wine, Western Australia.
It's an intensive program, but it provides the necessary science for understanding the winemaking process and troubleshooting when things go wrong.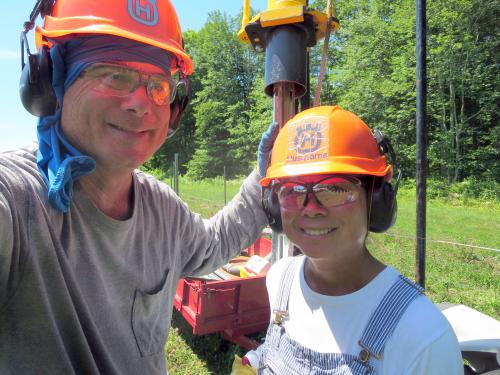 "Even out on the East Coast, UC Davis is well known for its enology and viticulture program," said Gayle Schulte, co-owner, Passionfruit Estate, Connecticut. "Understanding the chemistry is essential, because it helps you appreciate what's happening when you're making wine," said Cross.
On advice for aspiring winemakers
Learning the science is essential, but it doesn't replace practical experience.
"There's nothing like having a batch of grapes go sour in the field to teach you. The practice is where the learning occurs. Apprentice yourself to a winemaker. Get your vines in the ground, and then spend a year apprenticing with someone else before you start making your own wine," advised Cross.
On the program benefits
The connections students make in the program are long-lasting and provide support beyond the confines of the program.

 
A Career in Winemaking is Waiting for You
"The background and foundation that the program provides are key, but it was the teachers and the classmates that made the program a success and transformed textbook learning to practical and useable information," said Schulte. "I still keep in touch with the professors, and members of the class created a site where everyone collaborates to troubleshoot problems together—the network is alive and kicking," said Budd.
Practical knowledge and networking opportunities stand out as valuable takeaways.
"The science I learned and applied is invaluable," said Berliner. "It laid out the process of winemaking, the decisions you have to make at each of the various steps and the data you need to make those decisions," added Crosby.
"The program gave us a wonderful foundation to pursue our dreams and turn them into a reality," said Schulte.
Primary Category
Tags