How to Turn Your Passion for Brewing Into a Career
Alumni Share Their Tips for Breaking Into the Industry
Are you a beer enthusiast or an avid homebrewer? Have you ever wondered what it would take to become a professional brewer and actually make a living doing something you love?
Craft brewing is a legit industry. Over the past two decades, craft breweries have been popping up across the country, in urban and rural places and neighborhoods and warehouse districts. More than eight in 10 of all U.S. adults ages 21 or older now live within 10 miles of a brewery, according to Bart Watson of the Brewers Association. 
So how did these brewers make it happen? We spoke with three professional brewers, all UC Davis graduates and alumni of the Master Brewers Certificate Program at UC Davis Continuing and Professional Education, and an industry expert to find out how they translated their love for brewing into a successful career. 
1. Be Open
Fast facts about the craft brewing industry
According to the Brewers Association:
The craft brewing industry has exploded over the past 10 years, and while there has been some slowing as the market matures, the number of craft breweries continues to rise.

There are more than 7,400 craft breweries in the U.S., and production volume for craft beer increased 4% during the first half of 2019.

An estimated 2,500 to 3,000 more breweries are in the planning phase (based on active TTB licenses).

The craft brewing industry contributed $76.2 billion to the U.S. economy and more than 500,000 jobs in 2017.
"Try a lot of things and be open to the idea that your passion may be out there beyond what you've even considered," said Justin Bosch (J.D. '08), co-owner/head brewer of Parliament Brewing Company in Rohnert Park, Calif. "I already had two undergraduate degrees and a law degree before I realized I wanted to be a brewer."
If you don't think you're going to love what you're doing, try something new. "My interest in brewing didn't surface until I decided that neither medicine nor philosophy was the direction I wanted to pursue," said Ben Carignan (B.A. philosophy '11), filtration lead at Anchor Brewing Company in San Francisco. He tried many hobbies and after a friend lent him a homebrewing kit, he set out to build his own equipment. "This was at the time when the craft industry was booming," said Carignan. "Discovering that I could be a part of it made making beer a marvelous and attractive career path."
Brennan Fleming (B.S. food science and technology '14), founder/brewer/owner of Dunloe Brewing in Davis, Calif., also went from avid homebrewer to professional brewer. "I started out wanting to do mechanical engineering, until I made it halfway through calculus and realized it wasn't for me," said Fleming. "We took up homebrewing and I figured out I could go to school for it—it was a cool mix of science, art and engineering that worked for me." Your initial path is often not the final one, so keeping an open mind can help you discover what it is you love.
2. Ask questions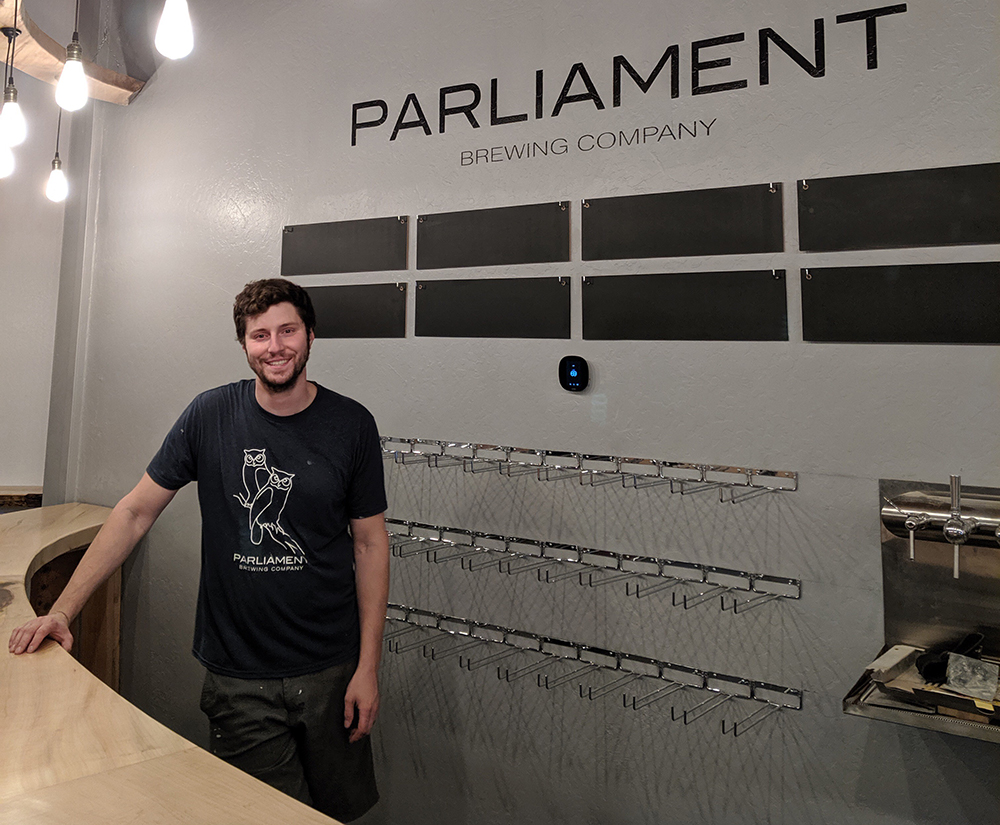 Part of being a student of learning is that you're always asking questions, always researching what is out there. Rebecca Bleibaum (B.S. Consumer Food Science '83), president/chief of sensory intelligence at Dragonfly SCI, Inc. and an instructor in the Master Brewers Certificate Program,  is a strong advocate of constant learning. "When you are drinking a beer, look around you," she said. "Pay attention to how the product is used and look for patterns in behavior." The more knowledge you have about something–particularly, if it's something you enjoy doing—the better. She also encourages students to think about people they admire or people in the industry and ask them about their job and how they got there.
Fleming spent a few years working at Sudwerk Brewing Company in Davis before opening his own brewery, and he used that opportunity to ask as many questions as he could. "I had three educated brewers that were above me, so I picked their brains a lot," he said. "I kept experimenting at home, reading all the books and then asking more questions."
Bosch echoed that sentiment. Drawing a direct connection between learning to ask questions and finding success, he said "It's important as a brewer and scientist to be open to changes about what you can do differently and do better." As the craft beer industry has grown increasingly more competitive over the years, simply making good beer only works until someone comes along and does it better. "You need to always be asking how can I make this better," Bosch added.
Commit to learning your craft and learn everything there is to learn about it.
3. Get your foot in the door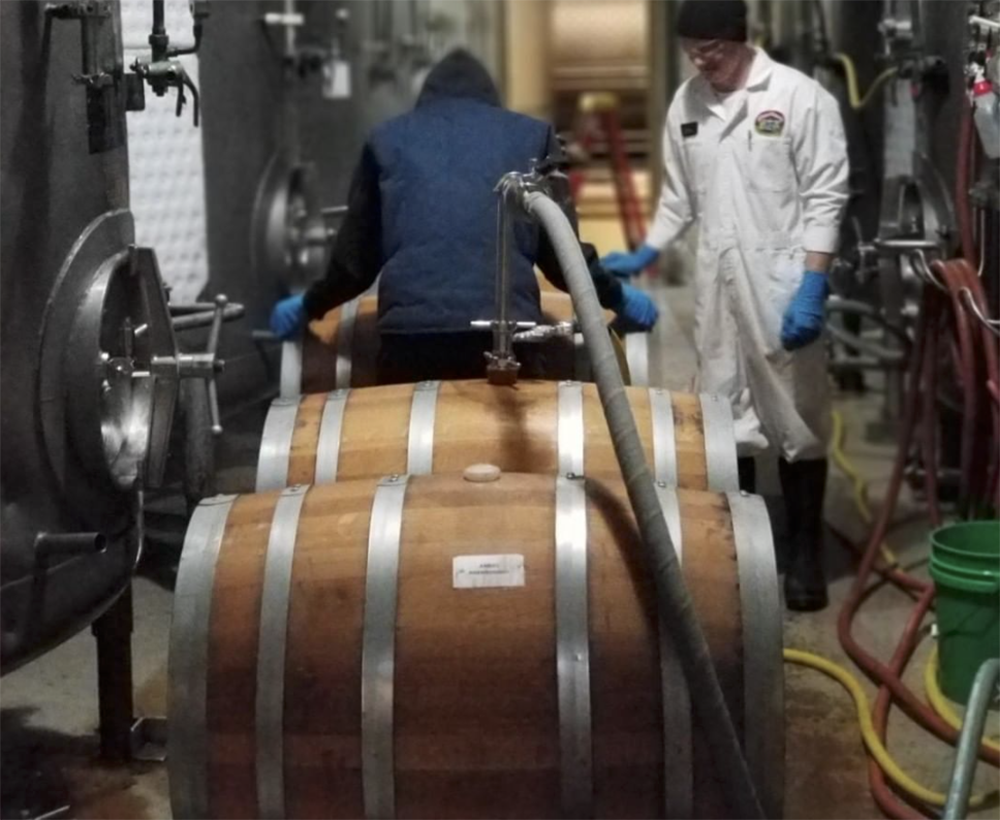 "Nothing can substitute for the practical experience of working in a brewery," said Carignan. Interning or working at a local brewery is a great way to break into the industry. Not only does it give you a chance to ask questions, but it also lets you see firsthand all that goes into running a brewery.
"I got to do a little bit of everything at Sudwerk," explained Fleming. "I packaged a lot of beer, cleaned a lot of kegs, built the dock store, bartended for a while, brewed beer on three different-sized systems and learned a ton from some great people."
Want to learn more?
Consider UC Davis Continuing and Professional Education's Professional Brewing Programs:
Master Brewers Certificate Program

– A unique 15-week program that provides an in-depth understanding of brewing science and brewery engineering

Brewing Short Courses

– Comprehensive courses in brewing science and the business of craft beer designed for novice and experienced brewers and brewing industry professionals

Online Beer Quality Series

– Self-paced, online courses from world-renowned brewing expert, Charlie Bamforth, covering a variety of topics on how to make great beer
The connections you make with people throughout your education and work experience can help you land a job faster and give you a competitive edge. "Networking with people in the field is an automatic entry to a community of people you can explore," said Bleibaum, who encourages students to seek out people who are passionate about what they do. "As a student, you should be thinking about what kind of jobs you can get," she added. "It may not be a clear path and it doesn't have to be just one thing." Bleibaum, who teaches the sensory science aspect in the Master Brewers Certificate Program, emphasizes that brewing is more than just making beer. There are many different areas you can specialize in, such as chemistry, quality assurance, packaging, marketing and graphic design. She also encourages students to stay aware of trends and patterns in their fields of interest.
Keeping your finger on the pulse of the industry gets you involved. "I wanted to learn all that I could about beer, but beer is just the beginning," said Carignan, who stays current on all things brewing by regularly watching webinars hosted by the Master Brewers Association of the Americas and attending industry conferences. Bleibaum added that by going to events and joining professional societies you become a voice in the conversation.
Sometimes the path to finding what you truly love is not always clear or straight, but the journey is worth it. Bosch, who had three degrees before he realized he wanted to be a brewer said, "I would only change things if I knew I could still get here. Have fun, see what makes you happy and keep looking."
Primary Category
Tags