Instructor Spotlight: Patricia Howe
Patricia Howe is a faculty member of the Winemaking Certificate Program at UC Davis Continuing and Professional Education. She has been involved in the winemaking industry for over 35 years, working across the country and globally.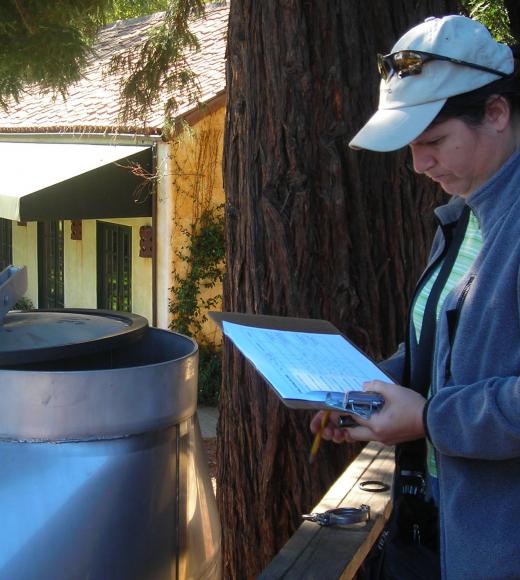 Howe gained a love for wine as an undergraduate student at UC Davis. While she began as a pre-med student, her first viticulture and enology class completely changed her outlook on her career path. "Enology was a field that required the same set of science courses I was already taking and which I loved—biology, microbiology, analytical chemistry—so I was well prepared to like it and thrive," says Howe. She was also drawn to the collaborative atmosphere among her peers in the enology program, "There was camaraderie between the students in the program. These people would make great colleagues, I thought. I changed my major the next quarter." Howe went on to work the grape presses at Domaine Chandon, kickstarting her winemaking career.
Howe attributes her dedication to teaching to the impactful teachers that she has learned from. "I have been fascinated by the difference between good and indifferent teaching since I was young. I've experienced several moments in my life where the teaching was so well done that it almost eclipsed the learning," she says. Howe's goal as an instructor is to share her knowledge and enthusiasm for the subject, along with the desire to keep learning.
"Winemaking is a field where observation and attention to detail are critical."
As an instructor, Howe utilizes the teaching strategies she has learned. She emphasizes the interdisciplinary nature of enology and impresses upon her students the need for continual improvement of their knowledge. "My role is to provide the structure and basic knowledge for this continual improvement, through mastery of the basic curriculum and the tools for evaluating new information in the future," she explains. One of her past students says, "Howe trains her students to think critically, preparing the next generation of winemakers to approach the subject with the necessary nuance needed to continuously improve their skill set in an ever-changing landscape."
As the wine industry evolves and advances, Howe encourages prospective winemakers to pursue a winemaking education and gain practical experience in the field. "Winemaking is a field where observation and attention to detail are critical. Being aware of what you know, what you don't know and what response you should have based on the situation, will help you."
Primary Category
Tags