Student Spotlight: Mariana da Silva Schneider, "UC Davis Tapping Potential" Scholarship Recipient
Mariana da Silva Schneider wants to make the brewing industry better—beer for everyone, by everyone. As a brewer at Amager Bryghus in Denmark who originally hails from Brazil, she doesn't fit the "brewery standard." But she wants to be recognized for her skills, not filling a quota. She knows that in order to be a role model in the industry, education is the key to her success. So, when she was selected out of 31 applicants to receive the "UC Davis Tapping Potential" scholarship—a crowdfunded scholarship that supports diversity, leadership and cross-cultural understanding in the brewing industry—so that she could attend the online UC Davis Master Brewers Certificate Program, she was ready for the challenge. Now, she's prepared to put her mind to work and become a better brewer and inspire others.
What motivated you to apply for the UC Davis "Tapping Potential" Scholarship?  
I was in love with the initiative from the second I laid my eyes on it. This is what marginalized groups in the industry have been kicking and screaming about—change, real change. Educating people and providing them with the tools they need to become better professionals, to lead.  
For me, 2021 was a very difficult year. I had been questioning my choice to be far from home, as well as my career. At the same time, I wanted to focus on trying to create a learning platform to mentor people through the initial stages of their careers and make them more confident about their knowledge in areas they might find a bit challenging or intimidating. I wanted to help people, but I also knew how much I needed to improve myself as a brewer if I wanted to be useful to anyone. The curriculum looked amazing, and it's the friggin' UC Davis. I didn't think I stood a chance, but I wanted to finish the year doing something for me. So, I applied.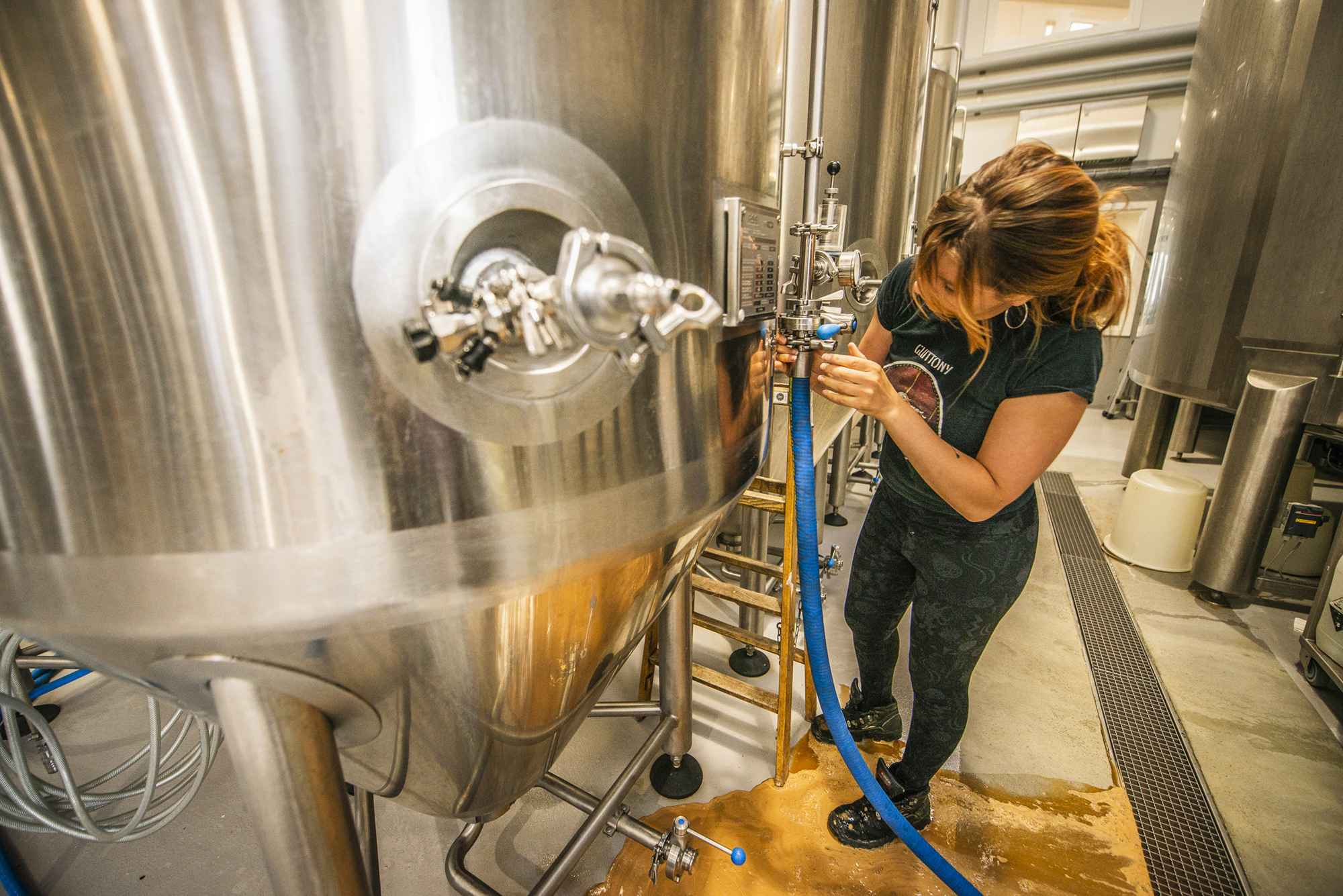 How will this scholarship help you achieve your goals?  
Each day I come into work, my goal is to do things a bit better than I did yesterday. I know a formal education will help me a lot, because as much as craft brewers like to act all artsy, this is still science.  
I hope that as my career progresses with experience and education, I can inspire others. I want to be a positive influence and a reminder that you can get into beer and succeed, even if you don't fit the script of what we have been told for years is "brewer material." I want to make space for others like me—and others un-like me. I also want to talk about the difficult stuff like biases, mental health, alcoholism and workplace safety, so we can get to a point where this stuff isn't taboo anymore. And I believe that as we work towards more diversity in leadership positions, we can change the industry in permanent ways.  
In what ways do you help to inspire diversity and change in the industry? 
I founded Global Ladies of Wort (GLOW) to make women and LGBTQ folk feel included. We focus on embracing professionals from all aspects of the beer industry, not just brewers. Although GLOW began with a focus on the experience of women in the industry, it goes hand-in-hand with LGBTQ visibility, the struggles of the BIPOC community, the lack of representation of persons with disabilities and so on. It clearly doesn't end at gender.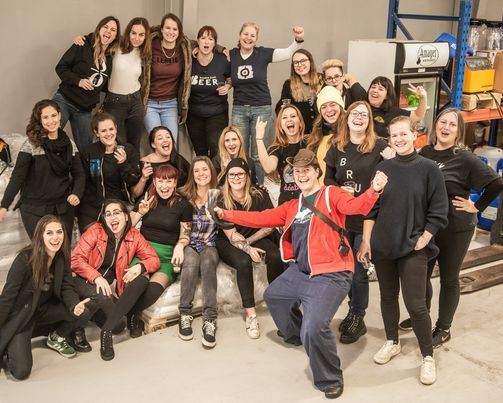 How will education and training from the program help you make a bigger impact in the industry? 
Education from the program will make me a better brewer, and that is immensely valuable as I would like to be a role model and make the transition into the beer industry less intimidating to others. It is important to me (and so many other women in my position) that our presence isn't seen as a quota filled, but as a synonym of competent professionals who are assets to the companies we work for. This is how we create space for people, by showing there is no such thing as a standard of what a brewery worker should be. 
What has motivated you to overcome the challenges of not fitting the "brewing standard"? 
The support of other women and the hope of helping shape an industry where discrimination is a thing of the past is what has gotten me through these challenges. It still is an uphill battle, unfortunately, but the more I reached out to other women in beer, the more I related to their exhaustion and hopelessness and felt that we needed to support one another. And while this can all be emotionally tasking, it is also very empowering because you suddenly don't feel so alone anymore. Every time someone tells me they got that promotion they wouldn't have asked for without the support of GLOW or that they feel more confident asking for things at work, I feel like we're getting somewhere, that our efforts aren't in vain.  
What advice would you give to someone who may not see themselves represented in the industry but would like to pursue a career in brewing?  
Don't lose hope. We need your presence in the industry to build a beer scene that's for everyone. Look for allies, because we are out there. Don't be too proud to ask for help, because a lot of the doubts you have now were someone else's questions in the past. You will likely start small, but that doesn't mean you shouldn't take pride in what you do. Call people out when they are being abusive, because even if you're a beginner in the industry, you should never feel unwelcome. Understand the power of networking, not only for advancing professionally, but also for the sake of having an emotional support system. Be kind and patient with yourself, because you will make mistakes. And use every opportunity you have to learn.  
What are you most looking forward to about starting the online Master Brewers Certificate Program? 
I am excited about learning—about beautiful science, absorbing information and seeing the bridges between data and practicality being built. I always feel that because I am a practical brewer, there is a lot of theory missing in my head. I would like to know more about the whys of certain things I do and feel confident in my answers when questioned.  
---
For more information on UC Davis Tapping Potential or how to support the campaign, contact Jonathan Hughes.
Primary Category
Tags