Exciting Upcoming OLLI Events
Sacramento Jewish Film Festival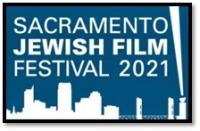 OLLI film enthusiasts: don't miss the Sacramento Jewish Film Festival! The SJFF will be streaming 24 feature films from ten different countries between March 3rd -24th. Also included are 12 film shorts and eight live Zoom chat events with genres including documentaries, biographies, comedies, and dramas. Some of the subjects that will be featured are art, music, dance, espionage, history, Israel, Palestinian issues, the Holocaust, sports, and a number of social issues including: gays in the military, living with disabilities, autism, and interfaith relations. Learn more about how to attend and see film trailers and descriptions on the SJFF website. 
Upcoming OLLI Class Results from Member Request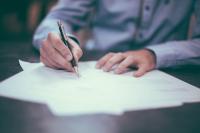 Autism course features Dr. Leonard Abbeduto from the UC Davis MIND Institute
Last year, our curriculum committee received a letter from a member with a special request: the desire to learn how to support a grandchild diagnosed with autism. Fortunately, we have Dr. Leonard Abbeduto who was happy to help us all gain a better understanding of autism at his upcoming class on February 25th. It's not to late to join. Register for the class today.
Record-setting Zoom Event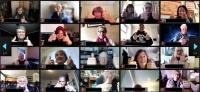 OLLI members give two thumbs-up to NASA landing
On February 18, NASA advisor and OLLI instructor Marvin Goldman spoke with nearly 150 fellow "explorers" as the group watched the landing of the Mars rover Perseverance live via Zoom. The free lunchtime event, hosted by OLLI, was an opportunity to experience the historic event with local expert Dr. Goldman who has been a NASA consultant for decades, including his unique expertise and review of each Mars rover-mission since 1997. His in-depth class on Perseverance takes place Monday, February 22, at 2 p.m. To register call Student Services at 530-757-8777 or register for the event here.
Tags