Important Updates on OLLI Winter 2022 Courses
OLLI Salutes Your Passion for Learning
Congratulations! For surviving an ongoing pandemic, for being open to learning even when it's a challenge, for embracing the concept that normality is relative, for learning new skills and brushing off old ones, for learning how to connect digitally, for supporting each other. These past two years have tested our collective resilience, and we admire you for showing up to learn together!
Remember, your presence in OLLI classes brings learning to life! Help to secure the future of OLLI at UC Davis by enrolling for winter courses today. We look forward to seeing you in class.
Featured Courses
Download our catalog for a complete list of available winter courses.
Sacred Texts in a 21st Century World
Instructor: Tony Tanke
Picasso Part 2: The Mature Years
Instructor: Jerry DeCamp
Merchant Ivory Productions: The Art and Genius of Adapting Novels to Film
Instructor: Rene Viargues
Memphis Blues, Rock n' Roll and R&B
Instructor: Julia Simon
1968-69: Significant Pivotal Years in American Music
Instructors: Larry Lobre & Dennis Pendleton
Winter COVID Update
In compliance with the latest UC Davis COVID protocols, OLLI courses scheduled for in-person delivery in January 2022 will pivot to online Zoom format. If you are enrolled in an in-person course and unable to participate via Zoom, please contact Student Services at 530-757-8777 to arrange for credit or refund. You may also contact the OLLI staff at olli@ucdavis.edu with your questions.
News on all other in-person courses will be provided as the situation evolves. Continue to visit the OLLI Blog for updates.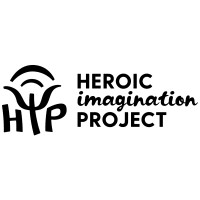 Focusing on the Good
With so much negative news in media these days, we want to call your attention to something truly positive and inspiring: www.heroicimagination.org/
OLLI at UC Davis is fortunate to have secured Matt Winkler, a partner with Heroic Imagination, to speak about this extraordinary program and rediscovering yourself as an everyday hero.
Please plan to join us on Tuesday, February 22 for this special opportunity. 
Enroll today and discover how you can activate your heroic imagination!
Tags