Learn Something New with OLLI this Year
Winter Classes Begin Soon
It's time to look forward to a brighter 2021 and an invigorating year of discovery with Osher Lifelong Learning at UC Davis! Join fellow intellectual adventurers in investigating the world around you! There's still space to enroll in many exciting courses, including:
Join Us in Celebrating our Outstanding Educators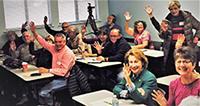 This month, UC Davis Continuing and Professional Education will be celebrating the 2020 Outstanding Service Award recipients, including three OLLI instructors! Thanks to the volunteerism of countless scholars and educators, OLLI has been privileged to feature a distinctive collection of courses to serve the unquenchable curiosity of lifelong learners. Take part in this unique Zoom reception to honor three exceptional OLLI instructors: Marvin Goldman, Brenda Turner and Romain Nelsen.
What: 2020 Outstanding Service Awards Celebration
When: January 22, Friday, from 1:30-2:30 p.m.
Email: OLLI@ucdavis.edu for the invitation link
Free Zoom Lecture on COVID-19 and Resilience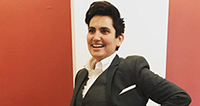 COVID-19 is a pandemic event not seen in a century. Dr. Clare Cannon, assistant professor in the UC Davis Department of Human Ecology, and a team of researchers have been investigating psychological resilience toward this international crisis. Gain personal insights as she shares findings from the first phase of this study, conducted in April 2020. Age variables, individual perceptions of stress and the dichotomy of "how" individuals chose to stay socially engaged while in quarantine will be included in this free, one-hour Zoom lecture. Time for audience questions will be allotted.  
What: COVID-19 and Resilience Lecture
When: January 27, Wednesday, at 1 p.m.
Email: OLLI@ucdavis.edu for the invitation link
Tags