Show You Care - Get OLLI Over the Goal Line Plus Upcoming Courses
Show You Care - Get OLLI Over the Goal Line
Many people don't know that each OLLI institute is expected to meet a minimum membership number set by the Osher Foundation of 500 members each year. At the height of the pandemic that goal was relaxed, but it's critical to rebuild our numbers.
If you haven't renewed your membership yet, please express how much OLLI means to you by calling this week. Annual ($60) and Quarterly ($25) memberships are available. Just call our Student Services team at 530-757-8777 and show your support for OLLI.
There are still many engaging fall quarter classes open for enrollment:
Biden's First Year and the Mid-Term Elections - Wednesday, Nov. 17: 2-4 p.m.
CSU Poly-Sci Professor Matt Lesenyie examines the Biden administration and congressional activity in light of upcoming midterms.
Viral Evolution and Pandemics - Monday, Nov. 29: 10 a.m.-noon
Steven Tracy, Ph.D., shares insights from his research career on RNA viruses and why they persist.
Emmylou Harris: Red Dirt Girl - Thursdays, Dec. 2 & 9: 10 a.m.-noon
Always fun and uplifting - Larry Lobre and Vicky Davis review the music of this legendary songbird.
Return to Classroom Learning!
October 13 was a day to celebrate, with OLLI's first fall class to be offered in person. We look forward to a growing number of traditional classroom sessions and hope to see you there soon!
"One of the great blessings of OLLI is the quality of the participants. They're great on Zoom. They're even better in person. I'm attending new OLLI classes at Watermelon Music and we are having a great time!" – Steven Z., Davis
OLLI Volunteer to Be Honored by Yolo Community Foundation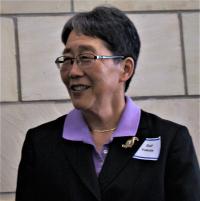 Thanks to the dedication of volunteer Gail Yokote and her team of Zoom co-pilots, OLLI was able to survive the worst of COVID when we were required to close classrooms. The Yolo Community Foundation will honor Gail and other volunteers from Yolo county nonprofits at Davis' Central Park Pavilion on November 16. Come join us for the reception. Click here to RSVP.
Tags