OLLI Registration August 24 – Patience is a Virtue
Registration for Fall 2020 Quarter Begins Today
You can download a PDF of our quarterly catalog now or visit our course registration page to read detailed descriptions about this enticing array of classes.
In these unprecedented times, we appreciate your patience through the enrollment process, while Student Services staff is working from home. We are pleased to offer a new step-by-step enrollment tutorial for new and returning members.
You may register online or by calling student services at (530) 757-8777 beginning August 24. The Student Services team will endeavor to clear voicemail queues as quickly as possible. Call back if you are unable to leave a message regarding your enrollment.
New Course Added to OLLI's Summer Series!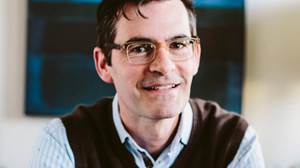 Brandon R. Brown is the chair of physics and astronomy at the University of San Francisco, as well as the associate dean for sciences. His original work focused on superconductivity and low-temperature physics. His research now centers on sensory biophysics, and he currently writes about science for broader audiences, including various columns, essays and two books: Planck (2015, Oxford University Press), and The Apollo Chronicles (2019, Oxford University Press).
Professor Brown will be offering this FREE lecture for OLLI members on Wednesday, September 9. For course description and enrollment details visit the course registration page.
Summer 2020 Special Interest Groups - A Great Way to Get Acquainted with Zoom and OLLI
Stay engaged, energized and connected with friends and fellow learners through our Summer Special Interest Groups. Summer session ends Sept. 18 and it's just $20 to join – you'll also get special interest group admission and weekly links to our YouTube classes. Register here for Special Interest Groups. Here's a look at this week's coming sessions.
One of the most controversial issues in news - immigration, will be the focus of  Professor John Liu's latest course, beginning Tuesday August 25. Examine the complexity of U.S. immigration from both a global and national perspective. Lecture and discussion will cover the historical evolution of U.S. immigration policies as well as the socioeconomic and political ramifications of these policies, particularly over the past three years as drastic changes have occurred. Register today.
Tags